Hi everyone!
In May, we had a great time celebrating AOFs 7th Anniversary!!

Congrats to Bebaby, Texastorture, Nutsy & Bayou for winning Amazon giftcards!

Congrats to Champ for winning a 1 Month Diamond Membership & a SHG Membership
Congrats to Alice for winning a 1 Month Diamond Membership & a SHG Membership

Congrats to Toni for winning a 1 Month Platinum Membership

Congrats to Alberta, Fraidy, Loopy, Marty, Lunita, Rainee,
Texastorture & Vanilla for winning a 1 Year Gold Membership


Thanks to Football, Forever, General, Tess, Slim, Sweetsourbrat,
(& Me & Myleague) for donating prizes!




We will be starting to host some daily special tours at 12pm for the daytime players!
This will be starting Tuesday 15th

** BREAKFAST & SLEEPLESS IN ARENA – STARTING JULY 1ST **
Play between the hours of 9am and 12pm (Breakfast in Arena!)
and 10pm to 1am (Sleepless in Arena)
for your chance to enter a special tour and win a membership!



Tours hosted in May = 898!

During May, we welcomed LILTDOGG619 & VICKIE67 to our awesome TD team
Thank you to all staff for your time in hosting tours
Its often a thankless job but you all know I appreciate your time and for what you do!


Please remember to be kind to your TDs, saying "Thank you for hosting" doesnt take long
and it lets them know they are appreciated

** PLEASE PLEASE!!: **
Pay Attention!
After registering for a tour, please::
1) Be in lobby ideally 5 mins before its scheduled to start, as this can delay the tour
2) Watch for pairs being announced
TDs are not responsible for getting players to tables
We will not message you to tell you to play anymore,
but simply put you on a timer if you dont respond in the lobby

TDs are not perfect! (Contrary to beliefs lol)
We make mistakes, so please be patient if this happens
Our lobby moves fast so if we miss your game finishing, please just give us a gentle reminder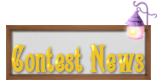 Congrats to LUNITA on winning Mays Monthly Contest!


Junes month long contest is well underway
Win tours and visit passport stamps to qualify
Click image above to read more!




MAYS TOP PLAYERS:


| | | |
| --- | --- | --- |
| PLACE | NAME | WINS |
| 1ST | CHAMP | 97 |
| 2ND | HUMMY | 68 |
| 3RD | FOOTBALLCHICK | 31 |
SPECIAL MAY TOUR WINNERS


SPECIAL
WINNER
RUNNER-UP
GENERAL TOC
ROCKY_ROAD
ALICE13
AFTERNOON TEAMS TOC
SWEETSOURBRAT
SUNNY_MARIA
TESS
MERCEAVILES
EVENING TEAMS TOC
HUMMY
PONY
GENERAL
LOUINJAX
PLAYER OF THE MONTH
FRAIDY
CHAMP
MONTHLY CONTEST
LUNITA
BLONDE
BIRTHDAY TOUR
LUNITA
TEXASTORTURE
BOUNTY HUNTER
LOOPY
HUMMY
KING/QUEEN
ALICE13
BETHY
STAFF/MEMBERS
SWEET (Staff)
LUNITA (Members)
RAINEE (Staff)
CARDMAMA (Members)
YOUNG & OLD
KEEPER (Youngins)
NUTSY (Oldies)
LUNITA (Youngins)
CARDMAMA (Oldies)
GINNERS & KNOCKERS
RAINEE (Ginners)
TEXASTORTURE (Knockers)
CHAMP (Ginners)
ALBERTA (Knockers)
USA & WORLD
LRODZ (USA)
AUSSIE1950 (World)
LADYCHEF (USA)
ALBERTA (World)
STAFF WARS
GENERAL/PRIZE/BEBABY
SLIM/BLONDE/BUT_SUM

UPCOMING JUNE SPECIALS:
(all with Donations!)

| | | |
| --- | --- | --- |
| DATE | TIME | SPECIAL |
| TUE 15TH | 8PM | YOUNG / OLD |
| THU 17TH | 8PM | BIRTHDAY TOUR |
| SAT 19TH | 8PM | KING / QUEEN |
| TUE 22ND | 8PM | GINNERS / KNOCKERS |
| WED 23RD | 8PM | USA / WORLD |
| FRI 25TH | 8PM | BOUNTY HUNTER |
| SAT 26TH | 9:30PM | STAFF WARS (3v3) |
| WED 30TH | 8PM | STAFF APPRECIATION |

Thank you to the following members who played on behalf of AOF last month:

AUSSIEANGEL
EUCHRE
FANCY
FOOTBALL
HUMMY
KNOCK
ROCKY_ROAD
TONI

Thank you all for representing us!

In May we had 13 new League Members:

ANGELICWOLF2005
BLEWKUP
BUDLIGHTGIRL
CHAMP15
GAMESAREFUN37
HM_SHARI
LILTDOGG619
PATTYANND83
POP1951
ROBKRAMER1
ROGER3309
SHARLEEN
VICKIE67

Good luck in all your games with us,
and thank you for joining AOF!

Happy Birthday (& belated) to the following members
who have/are celebrating their Birthdays in June:

2nd: RSFLCK
3rd: WILDSCRAZYGLUE
4th: AUSSIE1950
4th: LEGEND604
5th: CHAMPIONGIN1
6th: NESSELATOR
8th: CRAZYMAN0608
14th: SWEETEE
15th: JOKER1o1
18th: LADYNRED
19th: LILTDOGG619
20th: WILDTURKEY1955
25th: KEEPEROF4
26th: CARD_LOVER
28th: _RAZZLDAZZL_
28th: VOLDEN
30th: OLDIESMANN

You can find the birthday list on our league page (bottom right).
Don't see yours?
Send AUSSIEANGEL OR KNOCK a message when you see them next!

Thank you for reading, happy ginning & see you in the lobby

From AussieAngel & all the Staff of AOF